Ren Amamiya
VA: Jun Fukuyama
A second-year high school student, who just moved to Tokyo and is transferring to Shujin Academy this spring. Following a particular incident, Ren's Persona awakens. He finds lodging at a coffee shop on the outskirts through his parents' connections, and is about to begin his student life in the city.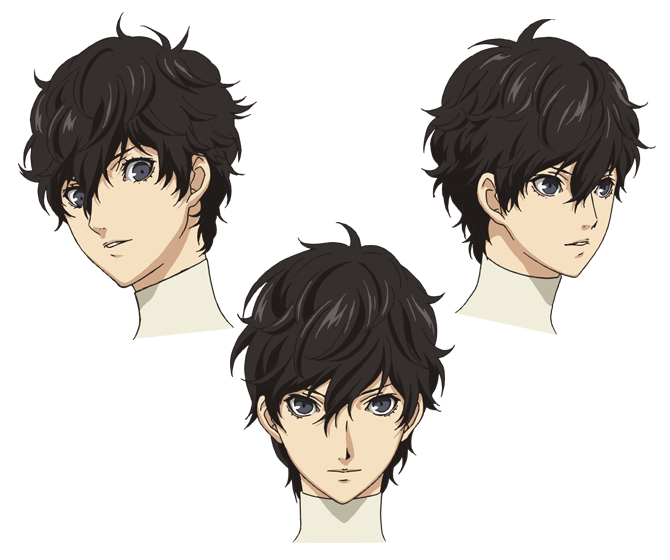 Ryuji Sakamoto
VA: Mamoru Miyano
A second-year high school student at Shujin Academy. Though he is compassionate and fiery, he is labeled a problem child and avoided at school due to his outwardly rude behavior.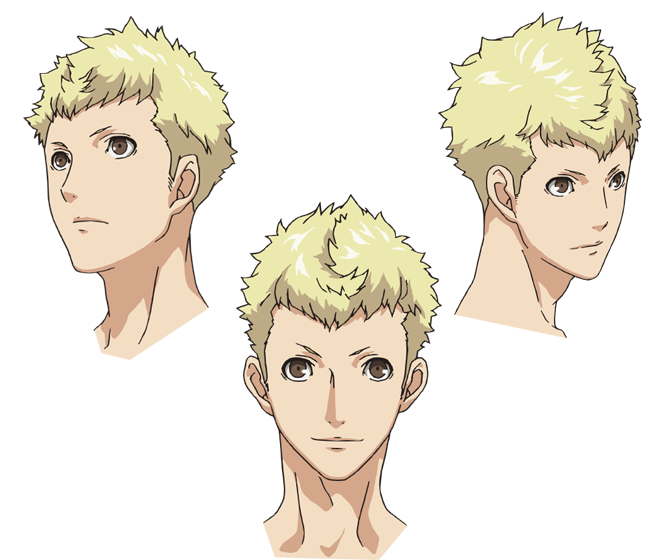 Ann Takamaki
VA: Nana Mizuki
A second-year high school student at Shujin Academy and a beautiful quarter-American girl. Although she has an innocent and honest personality, she has a hard time fitting in due to her conspicuous looks and spends most of her time in solitude. Because of that, she deeply values her one and only friend at school.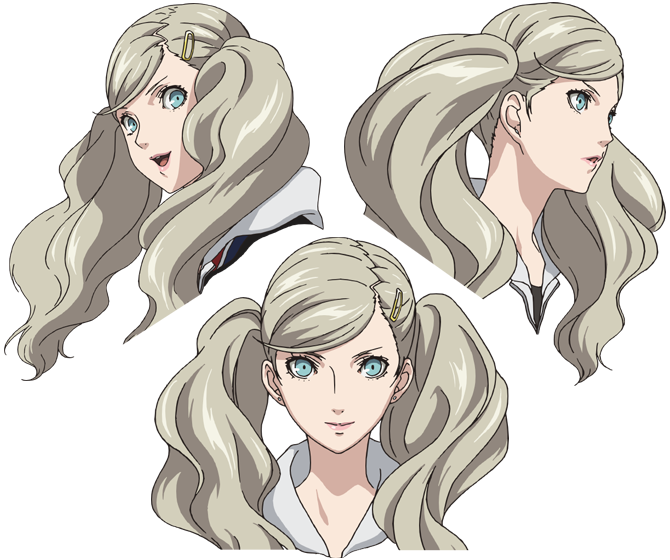 Morgana
VA: Ikue Otani
A strange, cat-like creature full of mystery. After being saved from a Palace by Ren, who had initially wandered into the Metaverse, it decides to live under the same roof with him. Despite its tendency to hurl insults, it is a very devoted friend.
Yusuke Kitagawa
VA: Tomokazu Sugita
An honor student in the fine arts department at Kosei High School. He attracts more than a few stares with his handsome look, but exudes an air of eccentricity. After his mother's death when he was young, he has lived with and trained under an esteemed Japanese artist, owing to his own creative talent.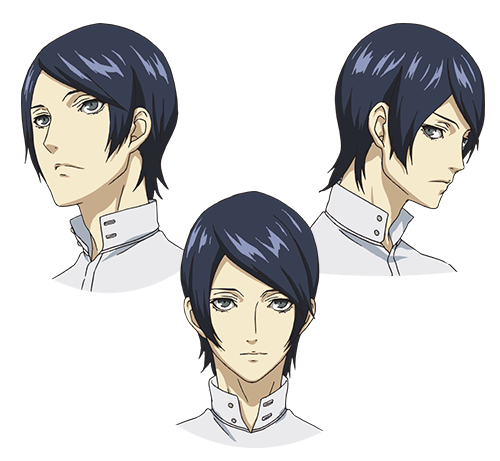 Makoto Niijima
VA: Rina Satoh
A third-year student at Shujin Academy. She maintains excellent grades and good conduct, while serving as the student council president. Her honor-student qualities include her earnest personality and unwillingness to compromise on even the most minor of matters.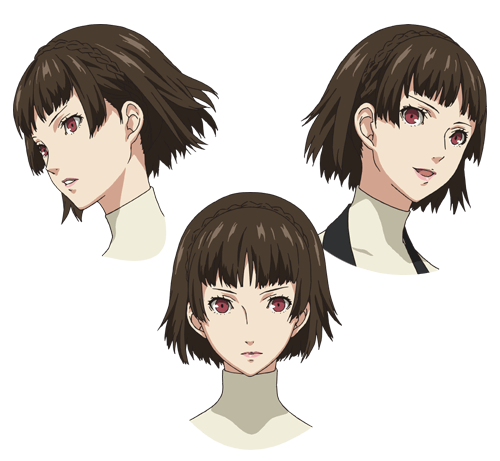 Futaba Sakura
VA: Aoi Yuki
A genius 15 year-old girl with otherworldly calculation and programming skills. But lacking in interpersonal communication and following a certain incident, she has become a shut-in. Although she is at the age of a first-year in high school, she has not been to school since graduating middle school.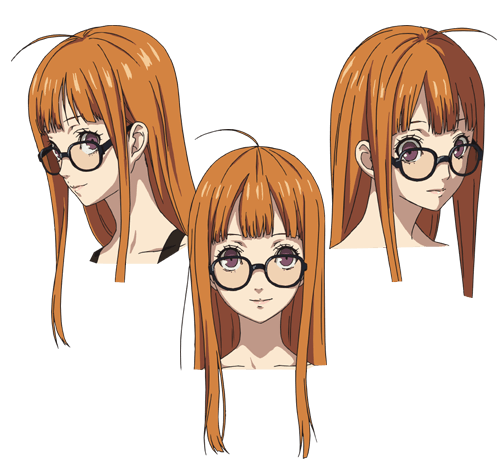 Haru Okumura
VA: Haruka Tomatsu
A third-year at Shujin Academy and a daughter of the president at a major food manufacturer. Despite her affluent and sheltered upbringing, she is keen-eyed and observant. While she communicates well with everyone, she seems to avoid any deep connections.